Store
The Broken Jar
The Broken Jar is a book of Lester Potts' art and Daniel Potts' poetry. Lester became a watercolor artist after his diagnosis with Alzheimer's disease and his art has been exhibited internationally. All proceeds benefit Caring Days Adult Daycare Center for people with memory disorders, which is where Lester learned to paint.
Order Online – $30:
Seasons of Caring: Meditations for Alzheimer's and Dementia Caregivers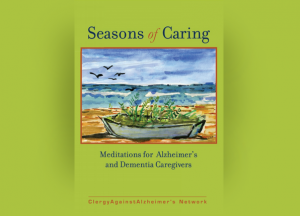 Click the link below to purchase this first-ever interfaith volume of more than 140 original meditations from 70 religious leaders and care specialists – many caregivers themselves – representing 17 faith traditions.  The book features the art of Lester E. Potts, Jr., and is published by the ClergyAgainstAlzheimer's Network.
http://www.usagainstalzheimers.org/networks/clergy/seasons-caring#sthash.pkBzlGi8.dpuf
Treasure for Alzheimer's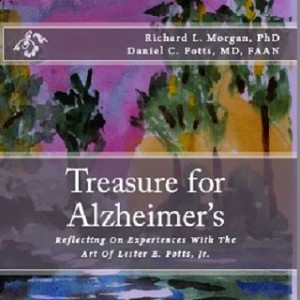 Click the link below to purchase this book by Richard L. Morgan, PhD and Daniel C. Potts, MD, FAAN, which details experiences with the art of Lester E. Potts, Jr. This may well be the first time the art of a lay person with Alzheimer's has been used therapeutically with people who have the same disease or related Dementias. A portion of the proceeds from the sale of this book go to support the production of the documentary film, "Do You Know Me Now?"
https://www.createspace.com/5708351